01/12/20
We are still hopeful that our
"Christmas Special" with Becky Mills + Rebecca Jayne
will go ahead on Friday 18th December 2020 @ 6.30pm please see below for further details.
Our e-mail address is now:
grayshottfolkclub@btinternet.com
Or call 01428 607096
Grayshott Folk Club went live with our first ever gig on
22nd January 2011. The main aim of Grayshott Folk Club is to bring "quality live music at affordable prices " to Grayshott, which is a village near HINDHEAD in South-West Surrey.
We mostly host Folk bands/musicians and our past guests have included;
Altan, Ashley Hutchings/Blair Dunlop, Belshazzar's Feast, Breabach, Coig, Jez Lowe & The Bad Pennies, Lau, Merry Hell, O'Hooley & Tidow, Sam Carter/Sam Sweeney, Strawbs,The Bully Wee Band, The Churchfitters, The Young 'Uns and Tide Lines, amongst many others.
We occasionally stray off-piste with a little bit of Americana/Pop/Rock music and
Caravan, Colin Blunstone & Band, Jarrod Dickenson, Joe Topping & Scott Poley, Linda Lewis, Mike d'Abo, Police Dog Hogan, The Christians and The Leisure Society have all played for us since we started out.
Basically, we do whatever we can, to keep it live, keep it local and to keep hungry musicians off our streets......
Our first choice venue is:
Grayshott Village Hall,
Headley Road,
Grayshott,
Nr. HINDHEAD,
Surrey GU26 6TZ
and from time to time, we also use
Grayshott Social Club, Hill Road, Grayshott,
Nr. HINDHEAD Surrey GU26 6HL
and
St. Alban's Church, Tilford Road,
HINDHEAD, Surrey GU26 6RB
as venues to host our live music events.
If you wish to buy tickets for our gigs, you can buy them in person from either:
Grayshott Post Office, Crossways Road, Grayshott GU26 6HJ
or
Haslemere Bookshop, High Street, HASLEMERE, Surrey GU27
Alternatively, you can call Des O'Byrne on 01428 607096
or e-mail me at: grayshottfolkclub@btinternet.com
for all enquiries relating to Grayshott Folk Club.
We also sell our tickets online through ENTS 24 but please be advised there is a 10% surcharge for using this service
---------------------------------------------------------------------------
Friday 18th December 2020 @ 6.30pm
Grayshott Folk Club's "Christmas Special"
with
BECKY MILLS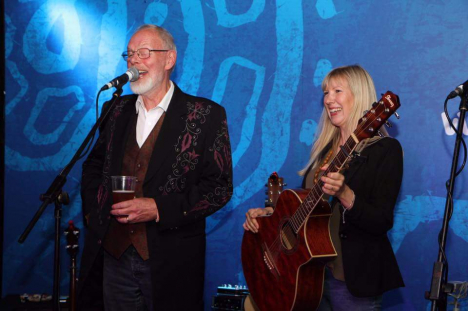 Becky is a talented guitarist/singer/song writer who is an established and highly-regarded musician in her own right. She was a member of Waking The Witch, before pursuing a successful solo career and she is a go-to accompanist for some of our top Folk pefrormers. Previously, she has visited Grayshott Folk Club in 2014 with Ken Nicholl (ex-Steeleye Span, Magna Carta) and again in a sell-out gig in 2019, alongside Ashley Hutchings M.B.E. (ex-Fairport Convention, Steeley Span, Albion Band). Becky has released two albums of her own songs; "Dandelions" in 2013 and "Tall Tales and Home Truths" in 2019.
This year, she has been working on a brand new album with Ashley Hutchings and his son Blair Dunlop, called "A Winter Miscellany" and she will be featuring seasonal songs from that album in our Christmas show.
+ Rebecca Jayne
This gig will be taking place at
Grayshott Village Hall GU26 6TZ
Tickets are £15 and are available from
Des O'Byrne on 01428 607096
--------------------------------------------
Look out for information about our 10th Birthday Bash
on 22nd January 2021....................
--------------------------------------------
SATURDAY 30th JANUARY 2021
John Blek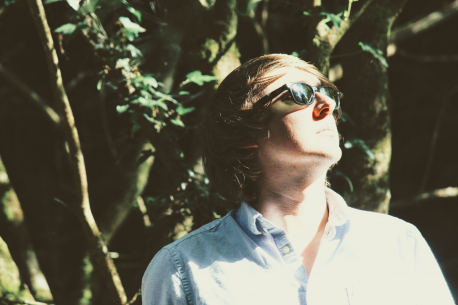 JOHN BLEK

John is a gentle giant who hails from Cork in the Republic of Ireland. He is a gifted singer/song writer/guitarist who has written some beautiful but powerful songs, many of which reflect his own personal experiences, not all of which have been happy ones....
He came and played for us in April 2019 and proved to be very popular with our audience. We've been.iting for the right time to invite him back again, when both of our schedules coincide and we are delighted to welcome him back.
If you didn't see him last time around, make a special effort to, this time. Time is always well spent in John's company and will prove to be both enjoyable and thought-provoking. Check out John's bittersweet song "Lace" here:
https://www.youtube.com/watch?v=o6iu9kJ3CWA&ab_channel=JohnBlek
+ Antoine & Owena
A Guitar/Fiddle/Vocals duo who make sweet music together.
Listen to them here:
https://www.youtube.com/watch?v=-Yz52CQUZls
Tickets £14
Available from Des O'Byrne on 01428 607096
--------------------------------------------
POSTPONED UNTIL FRIDAY 7th MAY 2021
Daphne's Flight
A five-piece, all-female band of top, top Folksters who blew the audience away at the 2019 Fairport Cropredy Festival. These ladies represent the best there is on the current Folk scene and this much-anticipated gig at Grayshott is going to be a cracker. Daphne's Flight will bring the authentic Festival vibe to Grayshott Village Hall.
Be prepared to party!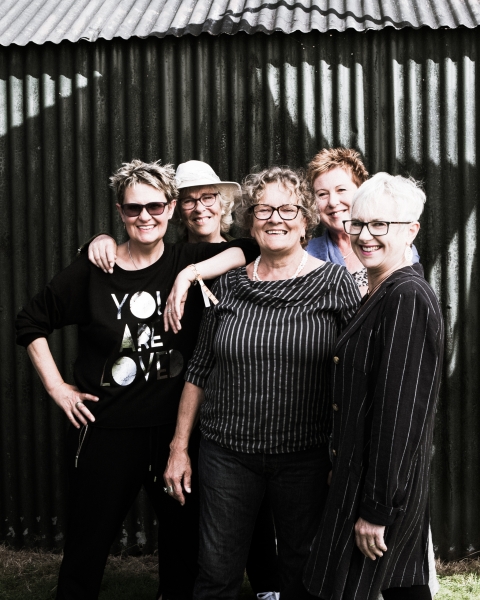 NO SUPPORT
Tickets £18
Available from Des O'Byrne on 01428 607096
--------------------------------------------
Our new 2020/2021 Season started as planned on
Saturday 26th September 2020 and we are proud to be bringing live music back into peoples' lives again.
More details to follow.
Other gigs will be announced, as and when they are confirmed.
Watch this space!