30/11/19
PLEASE NOTE:
Our e-mail address is now:
grayshottfolkclub@btinternet.com
Or call 01428 607096
Grayshott Folk Club went live with our first ever gig on
22nd January 2011. The main aim of Grayshott Folk Club is to bring "quality live music at affordable prices " to Grayshott, which is a village near HINDHEAD in South-West Surrey.
We mostly host Folk bands/musicians and our past guests include;
Altan, Ashley Hutchings/Blair Dunlop, Belshazzar's Feast, Breabach, Jez Lowe & The Bad Pennies, Lau, Merry Hell, O'Hooley & Tidow, Sam Carter/Sam Sweeney, Strawbs,The Bully Wee Band, The Churchfitters, The Young 'Uns and Tide Lines, amongst many others.
We occasionally stray off-piste with a little bit of Americana/Pop/Rock music and Caravan, Colin Blunstone & Band, Jarrod Dickenson, Joe Topping & Scott Poley, Linda Lewis, Mike d'Abo, Police Dog Hogan, The Christians and The Leisure Society have all played for us since we started out.
Basically, we do whatever we can, to keep it live, keep it local and to keep hungry musicians off our streets......
Our first choice venue is:
Grayshott Village Hall,
Headley Road,
Grayshott,
Nr. HINDHEAD,
Surrey GU26 6TZ
and from time to time, we also use
Grayshott Social Club, Hill Road, Grayshott,
Nr. HINDHEAD Surrey GU26 6HL
and
St. Alban's Church, Tilford Road,
HINDHEAD, Surrey GU26 6RB
as venues to host our live music events.
If you wish to buy tickets for our gigs, you can buy them in person from either:
Grayshott Post Office, Crossways Road, Grayshott GU26 6HJ
or
Haslemere Bookshop, High Street, HASLEMERE, Surrey GU27
Alternatively, you can call Des O'Byrne on 01428 607096
or e-mail me at: grayshottfolkclub@btinternet.com
for all enquiries relating to Grayshott Folk Club.
We also sell our tickets online through ENTS 24 but please be advised there is a 10% surcharge for using this service
----------------------------------------
Next Up:
Saturday 29th February 2020@ 7.30pm
Coig
(Celtic supergroup from Nova Scotia)
This incredible four-piece band went down a storm at Celtic Connections in Glasgow in January 2019 and now they are back here again, to tour the UK.
If you love authentic Celtic Folk music with an added twist, played by outstanding musicians, then Coig are for you. The band play traditional music with Celtic origins but they also write and borrow freely from other genres and musicians, so their influences are drawn from the likes of Kate Rusby and Gordon Lightfoot as well as their Celtic roots.
The four members of Coig are:
Chrissy Cowley-Fiddle
Rachel Davis-Fiddle/Viola/Vocals
Jason Roach-Piano
Darren McMullen-Vocals + + + +
They have been nominated and won many, many awards and some of the most recent include;
2019 Music Nova Scotia Traditional/Roots Recording of the Year NOMINATION
(for their latest album "Ashlar")
2018 East Coast Music awards, Roots/Tradtional Recording of the Year
WINNER
(for their previous album "Rove")
2018 JUNO Awards Traditional/Roots Album of the Year- NOMIATION
(for "Rove")
Listen to them here, then come see them play live.
https://www.youtube.com/watch?v=WyiFaTXBsPU&list=RDEMrjchrw-OR8QhWMREcQGXzg&start_radio=1
+ Copper Viper
A brilliant Americana/Folk duo from London who made a big impact on our audience when they played for us in October 2019. We just had to have them back again at the earliest opportunity........
Tickets £18
Available from Des O'Byrne on 01428 607096
--------------------------------------------
Saturday 21st March 2020 @ 7.30pm
The Siobhan Miller Band
Siobhan won the BBC Radio Young Folk Award along with her then musical partner Jeana Leslie in 2008. She was also a member of Salt House. She is the only singer to have won the Scots Singer of the Year Award THREE times (2017, 2013 and 2011).
More recently she has struck out with her own band and developed her own, unique style so her interpretations of classic and contemporary Folk songs have impressed her peers and audiences all over the World.
Scotland on Sunday described her as:
"the finest young interpreter of Scots Traditional Song"
She has made many television appearances played many festivals (Wickham 2019) and will come to Grayshott fresh from a tour of the U.S.
Her band is made up of some highly-talented and widely-regarded musicians:
Euan Burton-Double Bass
Innes White-Guitar
John Lowrie-Keys
Louis Abbot-Drums
Listen to Siobhan here, then resolve to get your tickets now.....
https://www.youtube.com/watch?time_continue=115&v=v-0Or1f5uKQ&feature=emb_logo
https://www.siobhanmiller.com/
+ Lyre
(Joe Boon & Bryony Lewis)
Joe and Bryony originally come from Grayshott but now live up in London. Joe has just finished his degree at The Royal College of Music and is hoping to become a professional musician. They have played for us a couple of times and will be coming back to play songs/tunes from their brand new EP.
Tickets £16
Available from Des O'Byrne on 01428 607096
--------------------------------------------
Monday 30th March 2020 @ 7.30pm
Bob Fox
The "Songman" from the National Theatre's adaptation of Michael Morpurgo's "War Horse", Bob is a living legend in Folk circles but has reached a much wider audience through his theatre work. He has clocked up 50 years in Folk Clubs around the World, from his native North-East, to North America and Australasia. His singing and guitar playing draw admiration from both his audiences and his peers.
John Tams described him thus:
"He's the last of a great line of North-Eastern singers; most probably the last great traditional folksinger we have today",
whilst Colin Randall of The Daily Telegraph says Bob is:
"The most complete male Folk artist on the British Folk Scene"
+ Jon Wilks
https://www.youtube.com/watch?v=T_st-3UlN8s
Last time Jon came to us in October 2019, we were slightly worried for him as he couldn't find "Brummagen", which is his home town.
He is however, beginning to find success and rightly so because he is a gifted guitarist and a fine singer who collects songs from his native Black Country. We love what he does and he's a great guy and we hope you enjoy this wonderful coupling of two proper Folk singers/guitarists.
Tickets £14
Available from Des O'Byrne on 01428 607096
--------------------------------------------
Saturday 18th April 2020 @ 7.30pm
Oysterband 3
Three of the original Oysterband members (John Jones, Alan Prosser and Ian Telfer) have been allowed out to play on their own.
These three were the creative heart of Folk-Rock pioneers Oysterband and they invite you to an evening of fresh acoustic performance and off-the-wall stories.
Expect an insight into their history, sometimes turbulent, often funny, with great songs that punctuate their long, award-winning careers.
They don't get out so much these days so don't miss this rare opportunity to meet them, up close and personal.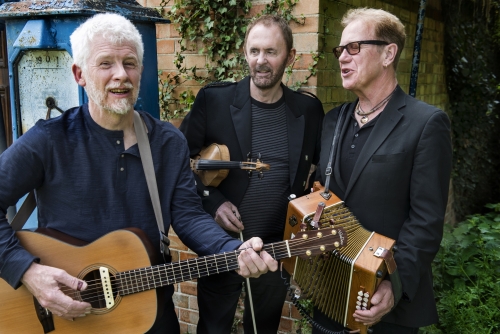 + Support (tbc)
Tickets £18
Available from Des O'Byrne on 01428 607096
--------------------------------------------
Saturday 9th May 2020 @ 7.30pm
JOHN BLEK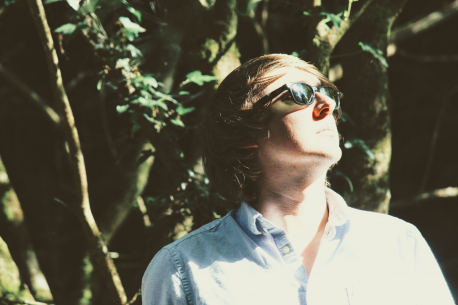 John is a gentle giant who hails from Cork in the Republic of Ireland. He is a gifted singer/song writer/guitarist who has written some beautiful but powerful songs, many of which reflect his own personal experiences, not all of which have been happy ones....
He came and played for us in April 2019 and proved to be very popular with our audience. We've waiting for the right time to invite him back again, when both of our schedules coincide and we are delighted to welcome him back.
If you didn't see him last time around, make a special effort to, this time. Time is always well spent in John's company and will prove to be both enjoyable and thought-provoking.
+ Support (tbc)
Tickets £14
Available from Des O'Byrne on 01428 607096
--------------------------------------------
Tuesday 26th May 2020 @ 7.30pm
Daphne's Flight
A five-piece, all-female band of top, top Folksters who blew the audience away at last year's Fairport Cropredy Festival. These ladies represent the best there is on the current Folk scene and this much-anticipated gig at Grayshott is going to be a cracker. Daphne's Flight will bring the authentic Festival vibe to Grayshott Village Hall.
Be prepared to party!
+ Support (tbc)
Tickets £18
Available from Des O'Byrne on 01428 607096
--------------------------------------------
More to follow.......
Other gigs will be announced, as and when they are confirmed.
Watch this space!