10/09/20
AFTER A SIX MONTH PAUSE,
WE WILL FINALLY BE STARTING OUR NEW
2020/2021 SEASON
ON SATURDAY 26TH SEPTEMBER 2020.
Our e-mail address is now:
grayshottfolkclub@btinternet.com
Or call 01428 607096
Grayshott Folk Club went live with our first ever gig on
22nd January 2011. The main aim of Grayshott Folk Club is to bring "quality live music at affordable prices " to Grayshott, which is a village near HINDHEAD in South-West Surrey.
We mostly host Folk bands/musicians and our past guests have included;
Altan, Ashley Hutchings/Blair Dunlop, Belshazzar's Feast, Breabach, Coig, Jez Lowe & The Bad Pennies, Lau, Merry Hell, O'Hooley & Tidow, Sam Carter/Sam Sweeney, Strawbs,The Bully Wee Band, The Churchfitters, The Young 'Uns and Tide Lines, amongst many others.
We occasionally stray off-piste with a little bit of Americana/Pop/Rock music and
Caravan, Colin Blunstone & Band, Jarrod Dickenson, Joe Topping & Scott Poley, Linda Lewis, Mike d'Abo, Police Dog Hogan, The Christians and The Leisure Society have all played for us since we started out.
Basically, we do whatever we can, to keep it live, keep it local and to keep hungry musicians off our streets......
Our first choice venue is:
Grayshott Village Hall,
Headley Road,
Grayshott,
Nr. HINDHEAD,
Surrey GU26 6TZ
and from time to time, we also use
Grayshott Social Club, Hill Road, Grayshott,
Nr. HINDHEAD Surrey GU26 6HL
and
St. Alban's Church, Tilford Road,
HINDHEAD, Surrey GU26 6RB
as venues to host our live music events.
If you wish to buy tickets for our gigs, you can buy them in person from either:
Grayshott Post Office, Crossways Road, Grayshott GU26 6HJ
or
Haslemere Bookshop, High Street, HASLEMERE, Surrey GU27
Alternatively, you can call Des O'Byrne on 01428 607096
or e-mail me at: grayshottfolkclub@btinternet.com
for all enquiries relating to Grayshott Folk Club.
We also sell our tickets online through ENTS 24 but please be advised there is a 10% surcharge for using this service
----------------------------------------
Saturday 26th September 2020 @ 7.30pm
At:
Grayshott Social Club,
Hill Road,
Grayshott,
HINDHEAD,
Surrey GU26 6HL
Grayshott Folk Club presents:
Katherine Priddy
Over the past year or so, Katherine has begun to make a real impact on the National Folk scene. Her sensitive, gentle and melodic voice can sometimes carry hard-hitting and dark words. Her skilful guitar playing underpins those words and both her original songs and her cover versions of other peoples' songs are delivered with real passion and a very personal interpretation.
She draws her audiences in and invites them on a journey through song.
During lockdown, she has been busy collaborating with fellow musicians and has produced some wonderful versions of her own songs and cover versions through the magic of technology.
Here is her lockdown version of her self-penned song:
"Letters From A Travelling Man"
https://www.youtube.com/watch?v=FhA5w4YjKDc&ab_channel=KatherinePriddy
With: Jon Wilks
https://www.youtube.com/watch?v=T_st-3UlN8s
Jon first came to us in October 2019 and delighted our audience with songs from his native Birmingham and its surrounding Black Country. Jon's is an authentic voice and his songs ring true. He has worked tirelessly during lockdown to keep playing live music and has been involved in several online sessions with the likes of his musical friends, Faustus. He produced several collaborations with fellow performers, including a beautiful and subtle version of Nick Drake's "Northern Sky", which Katherine sang on. Jon is starting to get the wider attention and admiration he deserves. His song "I Can't Find Brummagem" was given airplay on the BBC Radio 2 Folk Show (16/02/20) and because he works so hard at what he does, I believe he will become much more widely known in the coming months and years.
We love what Jon does and he's one of the real good guys so we hope you will enjoy this wonderful coupling of two proper Folk singers/guitarists. Do join us for a physically-distanced but thoroughly sociable evening, listening to two of Folk music's rapidly rising stars.......
Here are Katherine Priddy and Jon Wilks together with Lukas Drinkwater and Jon Nice performing an exquisite and sublime version of Nick Drake's "Northern Sky" during lockdown.
https://www.youtube.com/watch?v=FhA5w4YjKDc&ab_channel=KatherinePriddy
Tickets £12
Available from Des O'Byrne on 01428 607096
--------------------------------------------
POSTPONED UNTIL
SATURDAY 30th JANUARY 2021
JOHN BLEK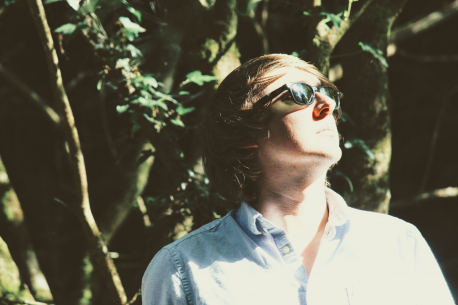 John is a gentle giant who hails from Cork in the Republic of Ireland. He is a gifted singer/song writer/guitarist who has written some beautiful but powerful songs, many of which reflect his own personal experiences, not all of which have been happy ones....
He came and played for us in April 2019 and proved to be very popular with our audience. We've waiting for the right time to invite him back again, when both of our schedules coincide and we are delighted to welcome him back.
If you didn't see him last time around, make a special effort to, this time. Time is always well spent in John's company and will prove to be both enjoyable and thought-provoking.
+ Antoine & Owena
A Guitar/Fiddle/Vocals duo who make sweet music together.
Listen to them here:
https://www.youtube.com/watch?v=-Yz52CQUZls
Tickets £14
Available from Des O'Byrne on 01428 607096
--------------------------------------------
POSTPONED UNTIL FRIDAY 7th MAY 2021
Daphne's Flight
A five-piece, all-female band of top, top Folksters who blew the audience away at the 2019 Fairport Cropredy Festival. These ladies represent the best there is on the current Folk scene and this much-anticipated gig at Grayshott is going to be a cracker. Daphne's Flight will bring the authentic Festival vibe to Grayshott Village Hall.
Be prepared to party!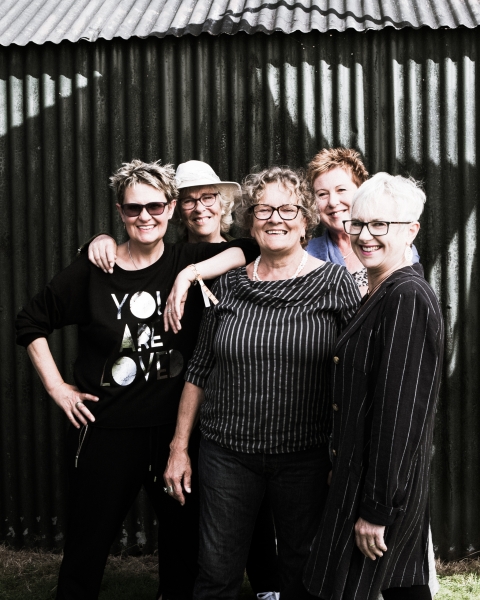 NO SUPPORT
Tickets £18
Available from Des O'Byrne on 01428 607096
--------------------------------------------
Will our new 2020/2021 Season start as planned on
Saturday 26th September 2020, as planned?
More details to follow.
Other gigs will be announced, as and when they are confirmed.
Watch this space!